BEAUTIFUL speeches from Lupita and Cate.
From what I remember from recaps, this year was much better than last year – there were no rude cut-offs, the In Memoriam part was beautiful and not too long (and featured Ebert!), there was a lack of McFarlane and this year's host Ellen was hilarious and lovely all over the place.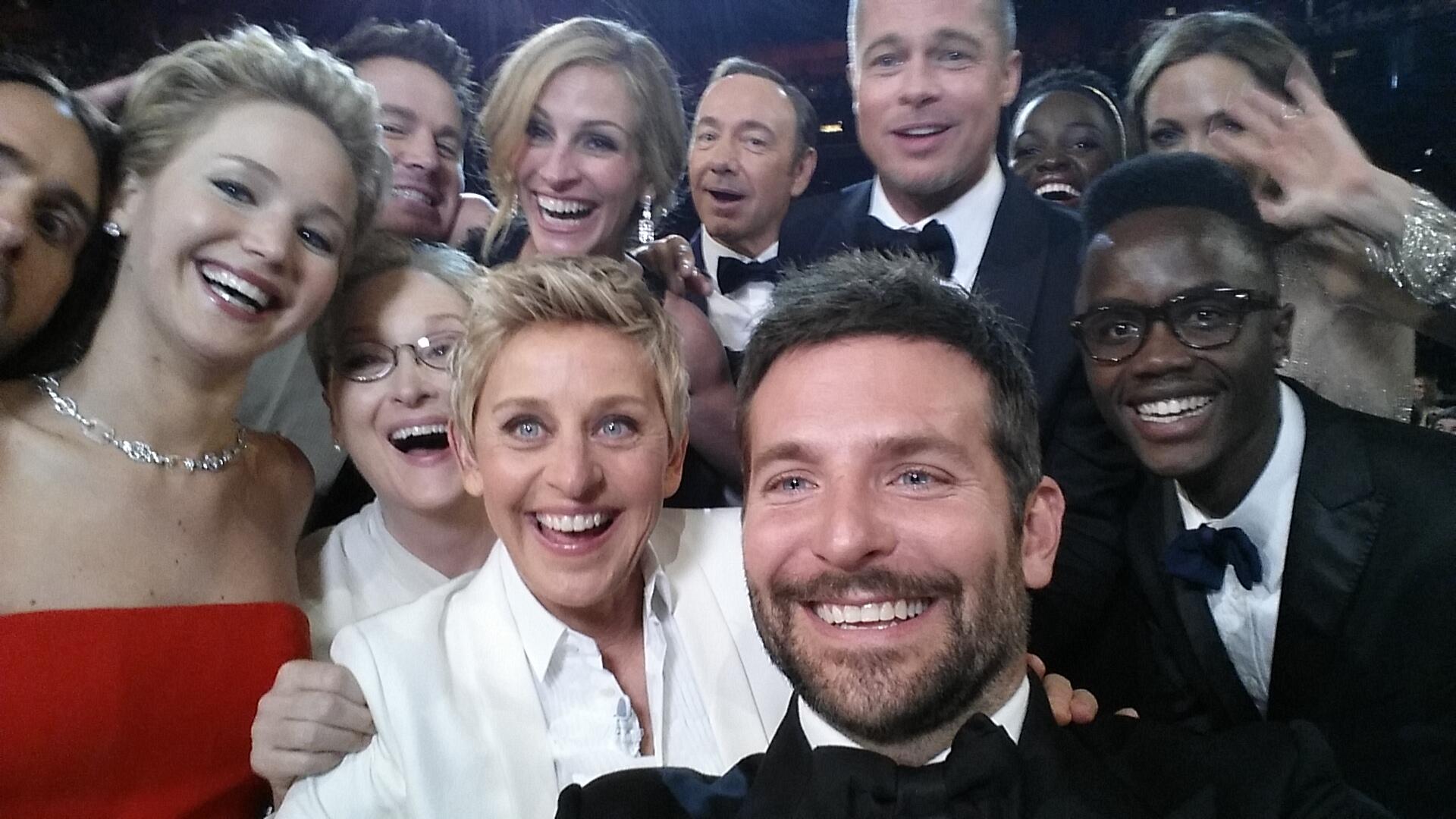 There was a sketch of Jimmy Kimmel going through a TV screen to scold two hateful tweeters in the beginning — just after I'd decided I'm not going to post anything mean when live tweeting. It was confusing, but ultimately funny.
I'm annoyed with the people screaming about Leo losing to Matt

— I don't think any of them has even seen

Dallas Buyers Club

.

I couldn't have chosen between Leo and Matt, so I just cheered — especially when Matt hugged Leo before accepting the Oscar!
About an hour in to the show I realised why so many film bloggers were drinking. I think I'm gonna see the shorts this before next year's Oscars since holy shit, it was boring for the first half of the show. Also, Sati and Brittani had such raw emotions. 😀
Gravity won every technical award you can think of  (a total of 7/12 wins) and The Great Gatsby got both Costume and Production Design.
Her snatched Best Original Screenplay as deserved, not American Hustle — where there essentially was no script.
Unfortunately, just like Hustle, The Wolf of Wall Street didn't get anything either. I guess the Academy's not ready for that yet.
Jonah Hill, Leo and Matt all brought their mothers. Adorable.
I unfollowed a bunch of people on Twitter since I couldn't stand them — while some people on stage were fucking rude (Travolta and Lawrence), things go wrong and mistakes happen — Ellen called Waltz Christopher and apologised right away, yet immediately, some people started whining.
My opinion of Lawrence got so low over the ceremony. She presented Best Actor and made it about herself. No class, no respect. I'm so glad she didn't win. I feel like she's trying to live up to her awkward down-to-earth imago and wrecking everything by trying.
Ellen ordered pizza for everyone!
There were some weird musical moments — 20 Feet to Stardom random singing when accepting Best Documentary, Pink's tribute to Wizard of Oz (I just wanted to sleep) and U2. Karen O was ravishing with The Moon Song, though. I cried a bit.
Ellen ended her beginning monologue with "We should get started. It's going to be an exciting night. Anything can happen, so many different possibilities. Possibility No. 1: 12 Years a Slave wins best picture. Possibility No. 2: You're all racists. And now please welcome our first white presenter, Anne Hathaway."
The best speech, though, happened right in the beginning. Jared Leto. He was the only one to mention Ukraine and he also did this: